In 36 years, CBE Group has established itself as the international company specialized in the production of segment moulds and in the conception of automated plants for tunnels. CBE Group has conducted projects in fifty-four countries; its three production sites are located in France and in China.
A unique experience in the concrete precasting industry
CBE Group is a French industrial midcap company, specialized in the engineering, production and installation of steel moulds, equipment and tailor-made automated plants used for the production of every type of concrete pieces. Its field of application usually covers subways, roads, railways, water conveyance tunnels, ports, airports or cable tunnels, on which CBE Group intervenes as a subcontractor for large construction companies or joint-ventures.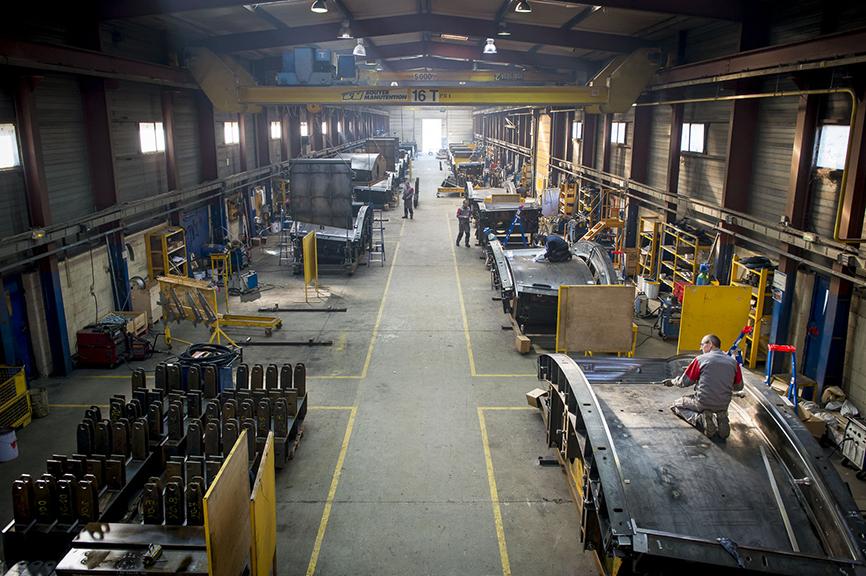 CBE Group: a steady growth
At the time of its creation, in 1987, CBE Group was called "CBE Tunnel". Towards the end of that year, CBE Group projects became major ones, starting with the Channel Tunnel, still considered a technical prowess. CBE Tunnel then specialized in the tunnel business. As of today, the company still handles the integrality of the production process, from the conception of segment moulds in its Design Office and their production, to the launch of the precast plants onsite.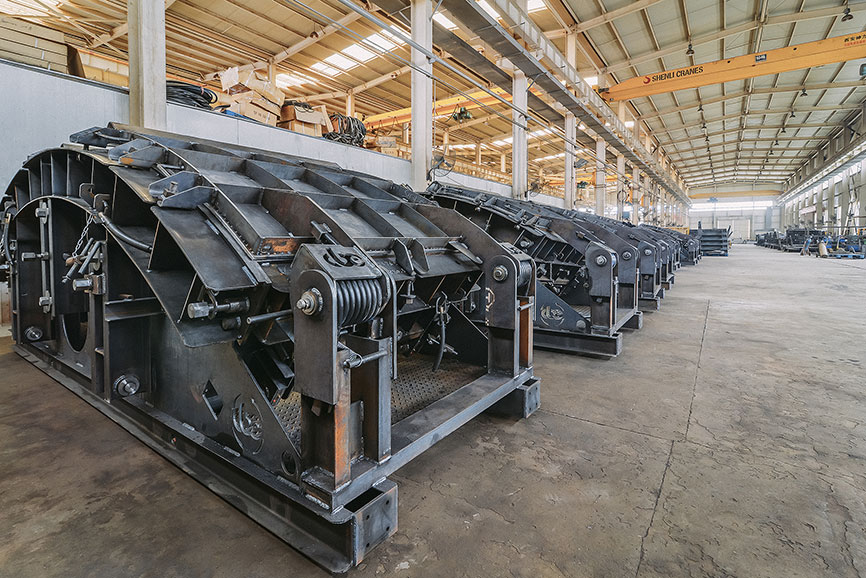 Since its creation, CBE Group has expanded. In 2005, CBE Tunnel merged with MSCO and extended its infrastructures. The company then became CBE Group. In 2009, a production site was launched in Yangling, China, in order to develop worldwide. Quickly, several projects came along, making it a success. In October 2017, Philippe Samama became the new CEO of CBE Group after a change in capital within the company.
Located in the Loire Valley region, the company's headquarters are located in Saint-Avertin (37). The main production site is located in l'Ile Bouchard (37). Today, 310 employees work for CBE Group, both in France and in China.
Over 36 years, CBE Group has become a major actor in the tunnel industry, operating in 54 countries and completing 620 projects. The company now has a worldwide reputation, with 95% of its revenue earned on international soil. In 2015, its turnover represented 30 million euros.
CBE Group is particularly proud of its engineers, technical drawers, logisticians and production technicians, who work every day to deliver the best work possible.
CBE Group partners
ACIMEX, leader in the vacuum lifting of heavy loads
APS (Advanced Precast Systems), expert in the conception and installation of metal moulds and automated plants used for the production of specific concrete elements for other applications than tunnel (such as sleepers, noiseless panel, breakwaters…)

CBE Group, tunnelling expert, offers you tailor-made solutions for the optimization of your project.
Please contact us or ask us directly for a quote.