« Automation and robotics are a real game-changer » : Philippe Samama sets the tone in an article for the Tunneling Journal (November 2022). In an environment of difficult recruitment of qualified personnel on tunnel projects, and because of a strong need for enhanced health and safety on sites, automation is becoming a necessity. CBE Group has designed a robot-based solution for its clients to reduce the number of operators needed on precast segment automated plants.
Robots on CBE's production line
CBE Group offers two automated solutions:
Opening / Closing : for the Opening, the mould moves into the robotic station, where two robotic arms are placed on each side of the production line. When the robots start working, they first unscrew the inserts. Next, they deal with the formwork surfaces: both circumferential side walls are opened, followed by the radial side walls, and finally the covers if they are part of the mould. The vacuum lifter then moves in and lifts the segment.
For the Closing, once the Cleaning / Oiling phases have been achieved, the robots perform the same steps they did for the Opening, but backwards. First, they close the radial side walls, then the circumferential ones. Finally, the robots will close the covers, if the moulds have some. As for the inserts, they will be screwed back by operators when the mould moves to the next station, after installing the gasket or the reinforcement cage (if present).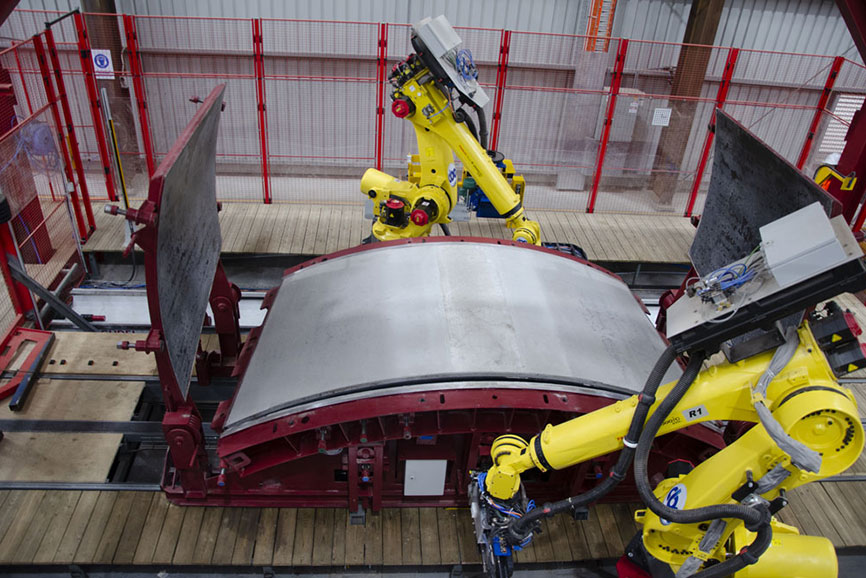 Cleaning / Oiling : once the mould is opened, the robotic arms will change tools and pick up the brushes. These brushes clean the formwork surfaces, mainly covers and side walls. Then comes the Oiling phase, where the arms spray all surfaces with high-pressured oil (40-60 bar) following a trajectory designed to closely follow the formwork shape.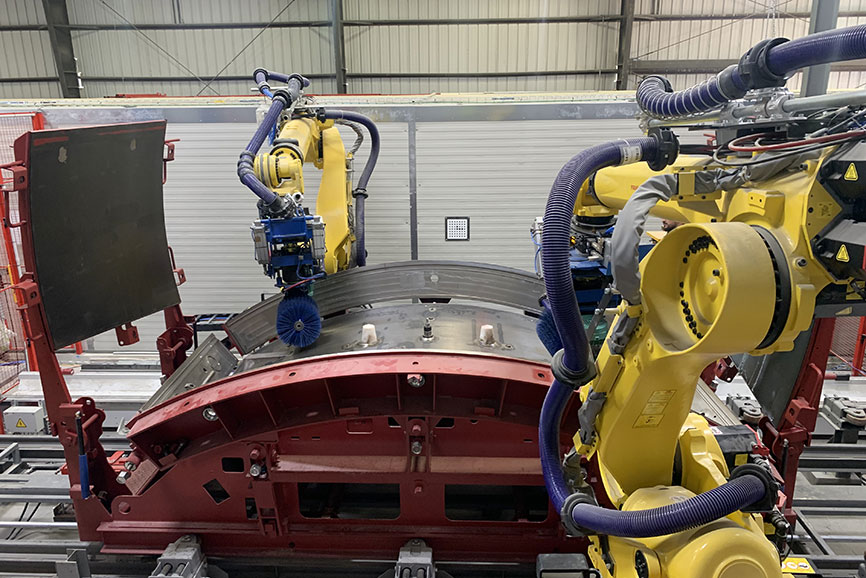 Benefits of automation
Replicability
Constant quality
Productivity
Prevention of work-related diseases
Solution to skilled labour scarcity
Automated projects from CBE worldwide

CBE Group, tunnelling expert, offers you tailor-made solutions for the optimization of your project.
Please contact us or ask us directly for a quote.