In addition to providing moulds and automated plants to its clients, CBE Group also offers additional equipment to ensure that its products are constantly operational. This equipment can unmold, turn over, evacuate or store the concrete products once they are ready.
How to choose the right equipment
The type and amount of equipment necessary to the project are determined before signing the contract. The client may know exactly what he needs; in that case, CBE Group offers him a package which fits his needs.
In the case of a client asking for advice on how to optimize his project, CBE Group prepares a detailed quote which takes into account the client's technical data, guiding him to the best choice.
In any case, CBE Group lists in the sales package all the elements that the company will provide for the project, a range of services which can even include a travelling crane or a concrete mixing plant in some cases.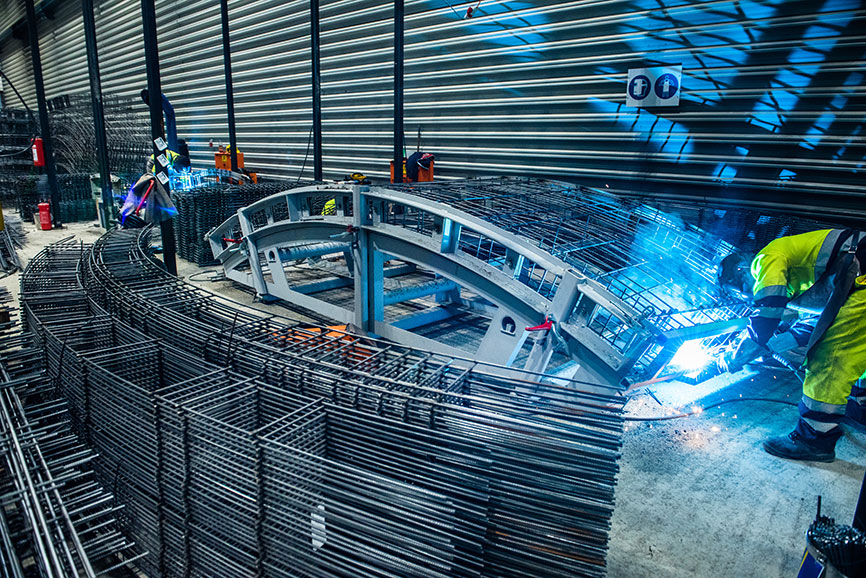 Available equipment
Reinforcement (conveyor, mechanical clamp,…)
Concreting (concreting bucket conveyor, hopper, mechanical or motorized doors,…)
Smoothing (vibrating ruler, …)
Demoulding (vacuum lifter, motorized clamp,…)
Turning over (Turning lifter,…)
Storage and segment handling (mechanical or motorized storage clamp, transfer table,…)
Control equipment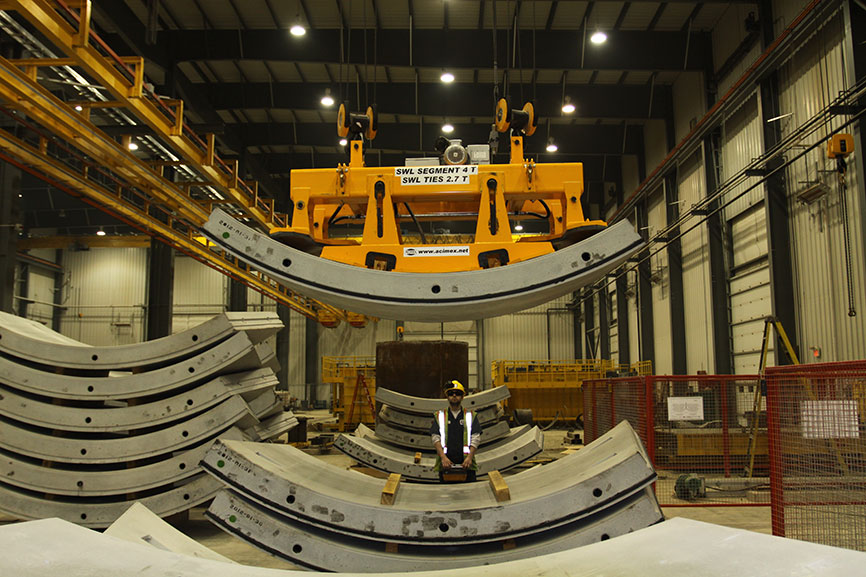 Installing an automated plant and its equipment
In order to install its automated plants, CBE Group simply needs the clients to provide him with an empty building, located as closely as possible to the tunnel project. The building can be new or already built.
If the concrete floor is already done, CBE Group technicians come to install the equipment directly on it (service without civil works). If the concrete floor is not done, the client can follow the plans made by CBE Group (service with civil works).

CBE Group, tunnelling expert, offers you tailor-made solutions for the optimization of your project.
Please contact us or ask us directly for a quote.