The BAUMA exhibition opens its doors again, 3 years after its last edition in 2019. From the 24th to the 30th of October 2022, meet CBE GROUP's Sales Team on its booth, among 3,000 exhibitors from 58 different countries, in the middle of 614 000 sqm of exhibition.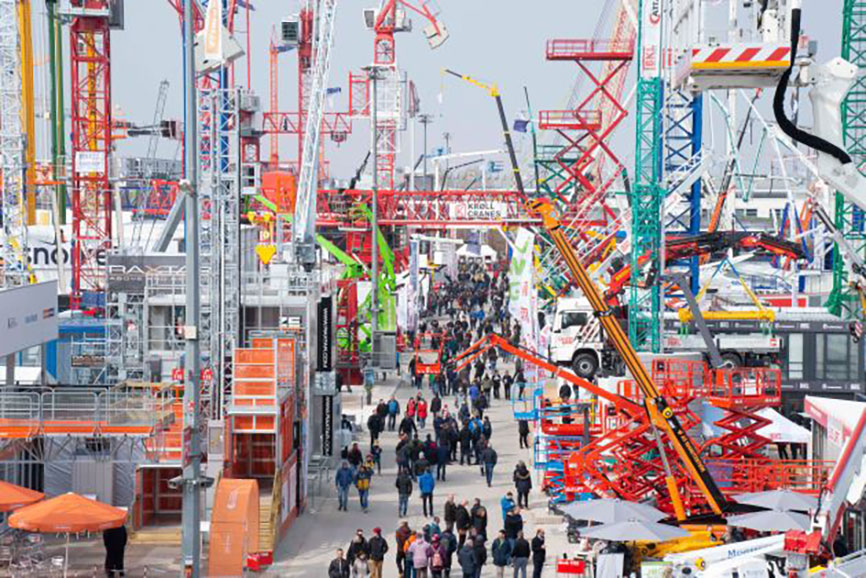 CBE GROUP exhibits at BAUMA, the largest construction fair in the world
From Monday 24th to Sunday 30th of October, you will have the opportunity to meet the Sales Team with several other CBE GROUP and ACIMEX employees on the booth. The whole team will be delighted to welcome you to discuss about the new innovations on our moulds and carousels, the different tunnelling projects or their expectations for 2023.
Each BAUMA edition is the opportunity for CBE GROUP to meet its customers and partners, to spend some quality time with them, to learn about the evolution of the market and its actors, in order to stay competitive on the quality of our products and services, or to discuss the exhibition's key topics. This year's edition will cover current topics : Construction methods and materials of tomorrow, the way to autonomous machines, Mining – sustainable, efficient, reliable, The digital construction site, The way to Zero Emission.
BAUMA 2022 is the key event of the year !
Come and meet us from 24th to 30th October 2022 on our booth C3.135