The World Tunnel Congress is coming back in 2022, with an event which takes place in Copenhagen, Denmark. CBE Group has decided to join a group of French key players and to participate in a booth together, "Groundbreaking Companies" on booth E56.
This year, WTC honours "Underground solutions for a world in change". More than 2,000 participants are expected, in order to meet with numerous exhibitors and to discuss this year's main topic.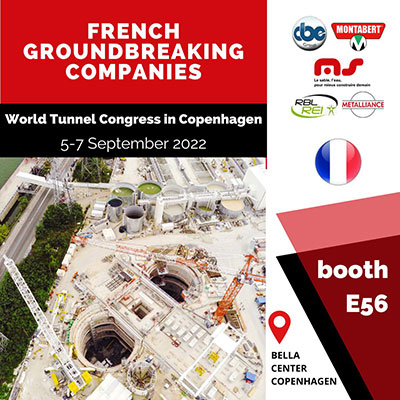 Carolina DROU SILVA, Sales Manager at CBE, will be present on the booth to welcome visitors. She will be accompanied by representatives from four other French companies : RBL-REI, MS, Montabert and Métalliance.
Interested ? To meet our onsite team, you can This email address is being protected from spambots. You need JavaScript enabled to view it. in order to book a meeting, or simply go to booth E56 at the Bella Center to meet with Carolina DROU SILVA.