CBE Group will be present at the World Tunnel Congress 2018 (WTC) from April 21 to 26, at the Dubai Trade Centre.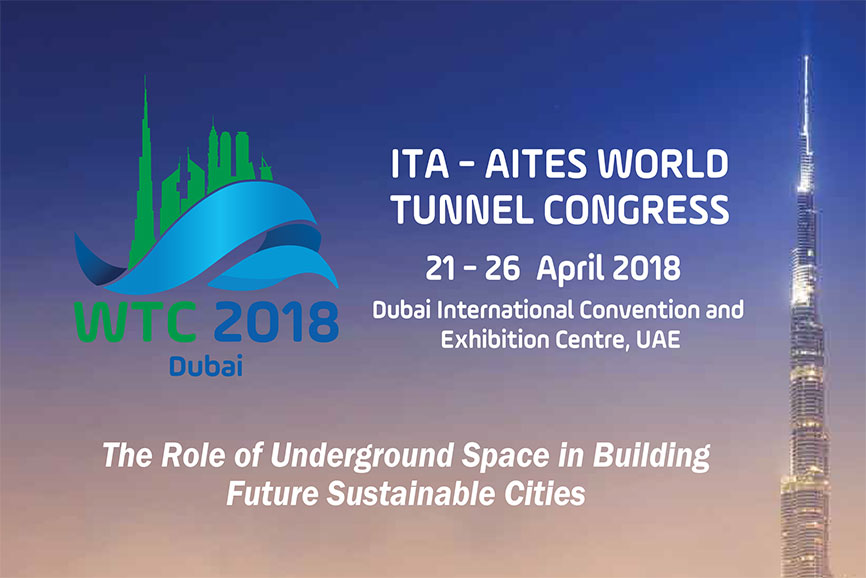 This exhibition, organized by the International Tunnelling and Underground Space Association (AITES), attracts the key players of the underground industry. Every year, the show is located in a different city, and in 2017 gathered in Bergen, Norway more than 1,500 participants.
Located this year in Dubai, in the UAE, the event offers a real opportunity of development for CBE Group, as the company wants to develop its presence in the Middle East area and in Africa. The region is marked by a strong economical growth, creating many underground projects opportunities, such as the Doha metro project in which CBE Group was involved.
Meet This email address is being protected from spambots. You need JavaScript enabled to view it. and his team on stand 146. They will welcome you and answer all your questions regarding the moulds and automated plants that CBE Group offers.
More information on www.wtc2018.ae
CBE Group, tunnelling expert, offers you tailor-made solutions for the optimization of your project. Please contact us or ask us directly for a quote.