At the beginning of 2018, the company landed a contract for the creation of the Woluwe-Saint Pierre stormwater tank in Brussels, Belgium. DENYS - Wayss & Freytag - BAM Contractors called upon the expertise of CBE Group regarding the manufacturing of moulds for this particular project.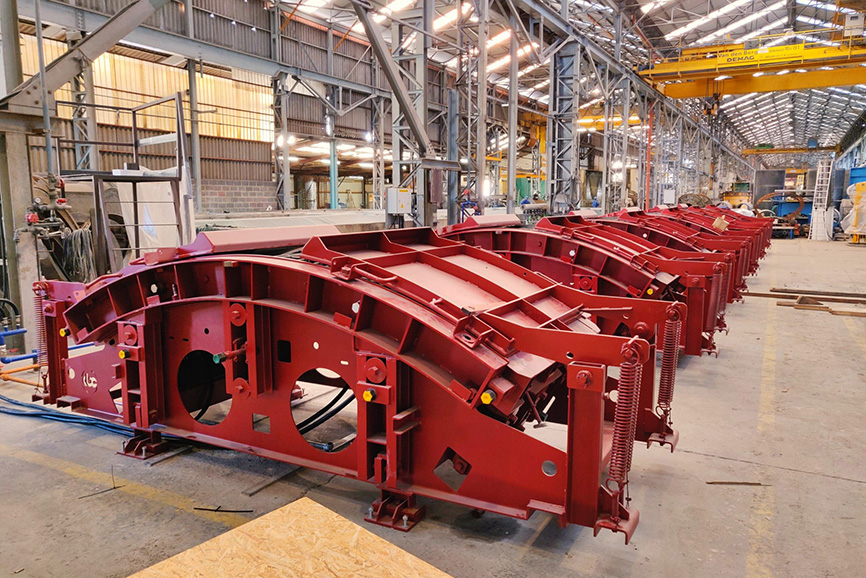 CBE Group's expertise serving water management
Stormwater tanks are artificial basins used to retain rainwater during major storm episodes. With a containing capacity of 8 000 cubic metres, the Woluwe-Saint Pierre stormwater tank is excavated from a well which is connected to the rainwater network, in an urban and residential area. The specificity of this project lies within the lack of an exit well for the TBM : the latter has to be disassembled underground and its elements are to be recovered through the tunnel which will be excavated for the project.
DENYS – Wayss & Freytag - BAM Contractors were looking for a service provider who could help them with this particular context : « We wanted to be able to benefit from the advice and the experience of a close-by mould provider, who was able to assist us for the trials and the production start within the factory. This experience, this adaptability and this proximity are the reasons why we decided to work with CBE Group. » indicated to us Olivier PAYAN, tunnel technical manager on this project.
For the creation of this tunnel of approximately 370m long and 5.2m in diameter, CBE Group provided a master ring composed of 3 standard concrete segments, 2 counter-key segments and 1 key stone. The production of the concrete segments is conducted in a stationary unit. Among the necessary equipment, a mechanical clamp for demoulding with rotation was required.
The Woluwe-Saint Pierre stormwater tank to be finished in 2019
A particular attention has been paid to this project by CBE Group, which offered reinforced services to its client. Indeed, above the conception of the moulds, the company also added the intervention of 2 intern supervisors for a casting assistance in the moulds as well as during the assembly of the ring, and also included dimensional control onsite for a week.
The construction of the basin is set to be finished in 2019. After the Uccles stormwater tank project in Belgium, on which CBE Group worked in 2016, and the Chengdu technical gallery project in China in 2017, this is a new successful challenge for the company in the field of water management.
CBE Group, tunnelling expert, offers you tailor-made solutions for the optimization of your project. Please contact us or ask us directly for a quote.