At the end of 2020, CBE Group managed to deliver the moulds ordered a few months earlier by MULARROYA UTE (SACYR CONSTRUCCIÓN / ACCIONA CONSTRUCCIÓN), for the construction of the Mularroya diversion tunnel, in Spain. The peculiar international health context didn't prevent CBE from delivering the order to the Spanish consortium on time.
The company delivered 72 moulds in total for this project, manufactured in their French workshop at L'Ile Bouchard and forming an ensemble of 12 rings. Owing to these moulds, 63,000 segments will be produced in order to create the coating of the 12,6 km-tunnel. This tunnel is a technical feat for MULARROYA UTE. Its 2,9m-diameter is very narrow for such a structure, aimed to transport waters in the valley. Such a tunnel is often larger, and shorter too.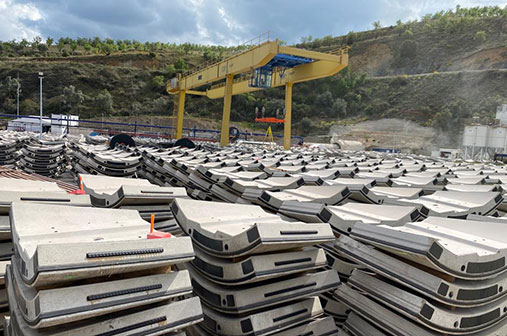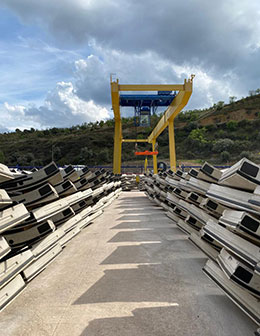 The project, launched in 2008, is set to build a dam in order to guarantee the irrigation of the valley located in the province of Saragossa. The dam will be built along with a spillway, as well as the diversion tunnel for which CBE worked. It will retrieve the waters from the Jalón river, and transport them to the Grío river. The building of the dam should be completed in 2023.
CBE Group, tunnelling expert, offers you tailor-made solutions for the optimization of your project. PleaseThis email address is being protected from spambots. You need JavaScript enabled to view it. or ask us directly for a quote.