Numerous events have had to change their format due to the sanitary context of the past months, postponing, even cancelling their next edition. With the favourable upturn of these past weeks, new dates are coming in and events are back ! PENPAC, which represents CBE Group in Australia, was able to attend the ATS conference in Melbourne last month.
The Australasian Tunnelling Conference was held in Melbourne from May 10th to 13th, 2021. The event welcomed more than 500 delegates for 3 days, with a clear focus on « Innovating for the next 50 years ». 55 exhibitors were present, ready to exchange on upcoming tunnel projects, such as Sydney Metro West or Western Sydney Airport, and on current projects like Westgate or Snowy Hydro : two emblematic projects for which CBE Group provided segment moulds and automated plants.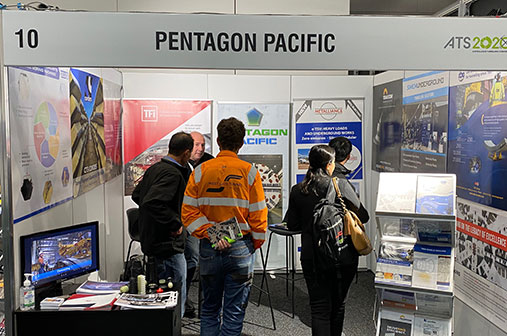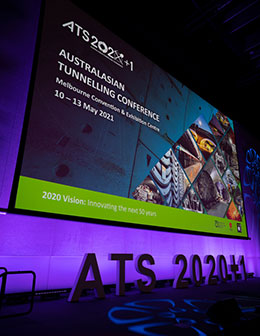 PENPAC was able to participate in the event for CBE Group, and welcome in its booth numerous visitors who were interested in those projects and in finding service providers who could work with them.
The CBE Sales Team, led by its Sales Director This email address is being protected from spambots. You need JavaScript enabled to view it., will also meet again with its clients onsite at the AFTES event, held in Paris, France from September 6th to 8th, 2021. « We've been waiting for so long to meet again with our clients and partners, face to face. Technology allowed us to deal with this period the best way we could, but human contact is really enjoyable and remains at the basis of our trade, during each step of our projects.»
This Parisian event will allow our entire team to resume its activities on a show, in order to be prepared for the numerous events set to happen in 2022 ! CBE Group will be present at the WTC in Copenhaguen in May, at the NAT conference in Philadelphia in June, and of course at BAUMA in Munich, exceptionnally postponed to October 2022.
CBE Group, tunnelling expert, offers you tailor-made solutions for the optimization of your project. Please This email address is being protected from spambots. You need JavaScript enabled to view it. or ask us directly for a quote. And don't forget to come and meet us at all these events !