CBE Group delivered 32 segment moulds, as well as equipment, for the Eole project, in Ile-de-France. This underground project includes the boring of new tunnels, with one under la Défense.
The Eole project was initiated in 2010. It includes the extension of the RER E line to the West. The objective is to create a new E line, from Haussmann-Saint-Lazare to Mantes-la-Jolie, passing by la Défense, to join the actual J line at Houilles-Carrières-Sur-Seine. The works will take place in areas of activity, meaning that they will be subject to a careful monitoring. CBE Group high quality moulds were chosen for this reason.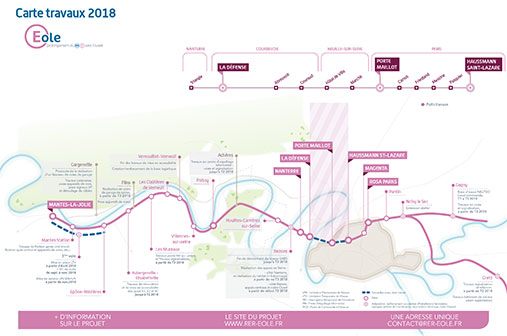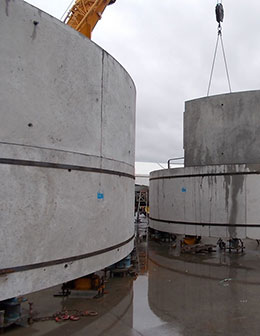 This project includes the creation of 3 new train stations, as well as the remodeling of 10 existing train stations. The end user's benefits are manifold. Thanks to its innovative operation system, the trains will be able to reach as fast as 120 km per hour, under Paris, hence reducing the travelling time. There will also be more trains (6 during rush hour and 4 during off-peak hours). CBE Group produced a set of moulds with an outer diameter of 10 700mm and delivered several ACIMEX vacuum lifters.
The project started in 2015, and final delivery is expected for 2024. Overall, the project will cost more than 3,8 billion euros, financed by the State, Paris City Council and the SNCF.