HIGH SPEED 2 is the biggest infrastructure project in Europe, valued at 118 billion of euros. A new high speed railway line is going to emerge, with the end of phase 1 planned for 2033. CBE Group provides moulds and carousels on 3 sections of the project.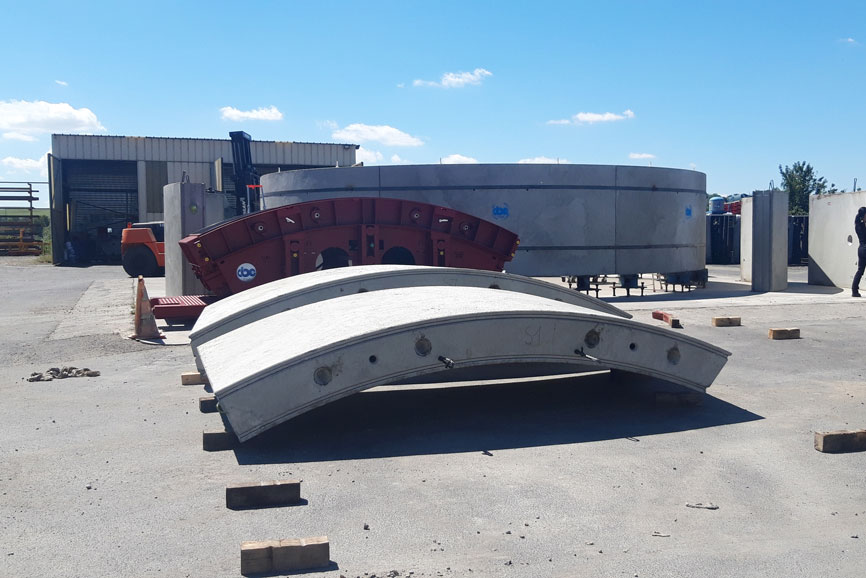 HS2, a major European project
For this project, a high speed railway line is going to be built to connect London to the north of England in order to open up these areas, served by overcrowded and outdated trains. There are important issues : reducing the attendance of existing trains, making employment more accessible to the population living in the middle and in the North of the country, and finally engaging actions towards a low carbon and greener future.
Today, there are already 10 000 people working on HS2, and 20 000 additionnal jobs which will be created by the end of the project. Approximately 225 kms of rails will be installed, and 102 kms of tunnel excavated.
French SME CBE Group is awarded 3 lots for HIGH SPEED 2
Negociations with CBE Group started at the beginning of 2018, and the first contract for the C1 lot with ALIGN JV was signed in January 2019. Since then, the French company has been awarded with 2 other lots located in the North of the country ; the Bromford lot, attributed by Balfour Beatty and led internally by CBE Group Project Manager Nicolas Dufour, and the Long Itchington lot won with our client Pacadar. CBE Group provides a carousel and a prestorage carousel with 180 segment moulds.
Estefania Palacios, CBE Project Manager for the C1 and Long Itchington lots, is particularly motivated by this huge project : « The main challenges are the complexity of English norms, high tolerance requirements and administrative management, especially for shipping, because of Brexit. »
The opening of the first lot is planned between 2029 and 2033, it is a long-term project for CBE Group, which works for several lots of this outstanding project intended to change the economical and social face of England. The company is also currently working on a new offer for a fourth lot that will be offered soon.
CBE Group, tunnelling expert, offers you tailor-made solutions for the optimization of your project. Please contact us or ask us directly for a quote.