CBE Group recently won two sizable contracts in Australia. The French midcap company will take part in two substantial projects: Melbourne metro and West Gate Tunnel, located in the same city.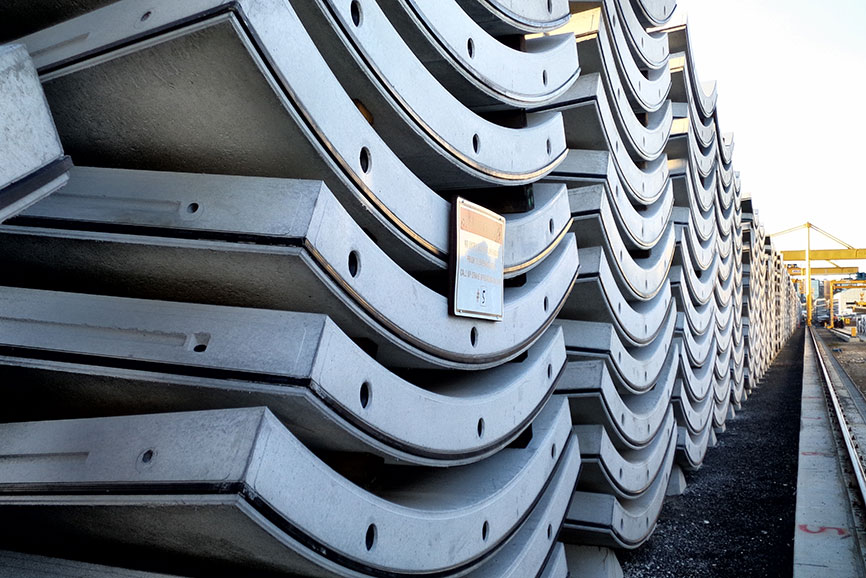 CBE Group already took part in several projects in Australia, and at the end of 2017 the company won a contract for 2 carousels and 96 moulds for the extension of Sydney Metro. CBE Group had already worked on the first section of Sydney Metro back in 2015. Its subway expertise allowed the company to be once more selected in 2018 for the construction of a new metro in Melbourne.
Two twin tunnel projects for CBE Group
Two twin tunnels of 9km each will be built and will cross the city from west to south-east, allowing the creation of 5 new metro stations. The Cross Yara Partnership consortium, composed of Lendlease Engineering, John Holland, Bouygues Construction and Capella Capital, chose CBE Group for the production of a carousel and 60 moulds.
A few weeks later, CBE Group won yet another contract in Australia: the company will provide a carousel and 40 moulds (for concrete rings with a 2,40m width and a 15m diameter) for West Gate Tunnel, also in Melbourne. This other twin tunnel project, carried by a joint venture made between CPB Contractors and John Holland (CPBJH JV), is designed to relieve the car traffic on the West Gate bridge, by rerouting more than 9000 trucks out of the residential areas located on the western part of the city.
CBEGroup, a soaring midcap company
These two contracts signed in a short period of time attest once more of CBE Group's leading role in providing moulds and carousels to the largest tunnel projects worldwide. Constant urbanization creates needs in new metro and underground structures, in order to fight pollution and to unclog transports, especially in large cities; CBE Group is ideally positioned to benefit from these developments.
CBE Group, tunnelling expert, offers you tailor-made solutions for the optimization of your project. Please contact us or ask us directly for a quote.