TECHNOPREF, DEMATHIEU BARD's Precast Subsidiary in North America, has been working with CBE for 20 years. While working together on the HRBT project, we met Louis Charette, its General Manager, to discuss the relationship that unites both entities.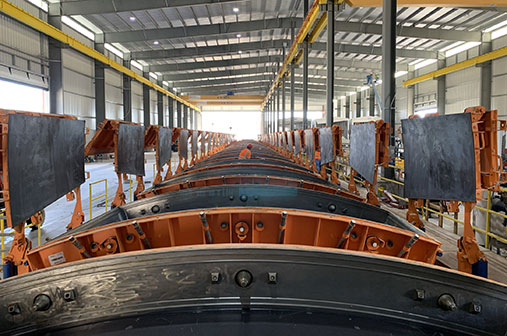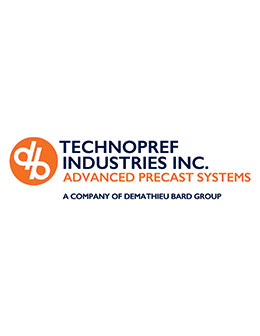 Mr Charette, what is your profile ? For how long have you been working for TECHNOPREF?
When was the first time you worked with CBE ? I'm a trained civil engineer, with a heavy civil specialization ; for the past 20 years, my career has been tunnel precast-oriented. I've been in charge of this particular activity at Groupe DEMATHIEU BARD since its launch, after a series of opportunities led me in this direction.
DEMATHIEU BARD, whose main offices are in France, established themselves in North America in 1997, with a very strong presence in Canada from the start. From 1998 onwards, we started looking at opportunities in underground activities, while already working with CBE. In the 90s, our Group had already dabbled with segments in France and been overall interested in that topic. We won our first major precast contract in 2001, completing a tunnel for light trains in Minneapolis, and it started everything : we founded TECHNOPREF at that time, and I've been running it for 20 years now.
If you were to sum up your experience with CBE in only 3 words, what would they be ?
We 've already achieved 12 projects together with CBE. The main thread for this collaboration, its cornerstone, is CBE's competence. They are a leading authority in their field, and they've managed to stay that way since the beginning. To me, CBE remains a leader for the most complex projects, and adapts to norms and market development. The more technical the project, the more pertinent CBE appears.
I would also quote the company's reliability : it's not just ideas we're offered, but also products which correspond to our requirements. They deliver a product, with a real follow-up. Last, we can mention CBE's accessibility. Our contacts within the company come from various backgrounds, and they're willing to take the time needed to discuss each topic with us. This allows us to deal serenely with our projects. We appreciate CBE's agility and flexibility, which helps handling each discussed topic.
If there was only one project to remember, what would it be ?
The first project is always very important, so Minneapolis comes to mind. We built a carousel with a set of moulds. This project was nerve-racking, with high stakes and numerous uncertainties, however in the end this is a project for which we obtained several awards, notably for its innovation. It still represents a reference for us, and allowed us to launch the company and to develop it.
Do you think that CBE Group, as a French company, has earned its spot on the US market as much as any American company ?
These days, skills have no frontiers. There isn't any American equivalent in this domain, and CBE's presence in the United States is very relevant and beneficial. As always, technical expertise is a must. We also need to continue making efforts to maintain a physical presence on the American side. It allows a better knowledge of the market and its participants.
What are the next projects coming from the US in the forthcoming months ?
The underground market is very promising volume-wise in the US. Infrastructure programmes currently occurring in the US are very interesting, and substantial ; the more you densify, the more modern you become. The underground follows logically as a consequence.
On a more long-term vision, how do you see the future of segments ? What innovations are in the works ?
We are following the current world trend with low carbon concrete. It's a necessary phase. The industry will have to address the technical specificities of this new material, which will imply the evolution of production modes, in order to obtain the best results. Material-wise, micro-fibered concrete also represents the future, as it will allow to manufacture products with enhanced performances. Better impact resistance, more durability : fibered concrete replaces conventional steel frameworks, as they tend to age structures.
There's a strong desire to introduce new technologies from clients in Europe, for example in France, and to do large-scale tests too. The American side differs in this, mostly because of a more legal environment. Change strategies are easier to introduce on the European side. TECHNOPREF benefits from the influence of the Group's Technical Services, located in France, to progress in its North-American projects. Our DNA is technical expertise : this is the main strength of DEMATHIEU BARD.
CBE Group, tunnelling expert, offers you tailor-made solutions for the optimization of your project. PleaseThis email address is being protected from spambots. You need JavaScript enabled to view it. or ask us directly for a quote.