Rémy QUACH, who has been working for CBE Group since 2014, started off as an IVB Project Manager (International Volunteering in Business). A French national of Chinese descent, he recently became Planning Manager at CBE Group in China. His bi-cultural profile is useful to CBE Group in order to keep the connection strong between the headquarters in France and the Chinese subsidiary. Rémy QUACH talks about his experience within the company.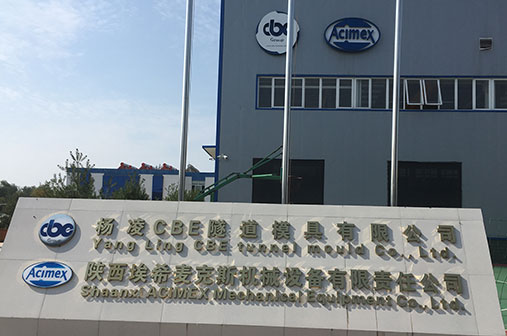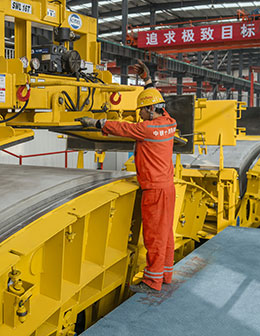 Can you tell us about your career before working for CBE Group ?
I graduated as an engineer from Arts et Métiers in 2014. During my studies, I decided to graduate with a double diploma, and chose to pursue mechanical engineering at JiaoTong university in Xi'an. I completed my end-of-studies internship as a Quality Engineer in a jewelry factory located in the South of China.
Why carry out a dual French-Chinese course ?
My parents were of Chinese origin, I grew up in a mixed culture and followed basic chinese classes when I was younger : it was also the opportunity to rediscover this constantly evolving culture, already completely different from what my parents have known. Having a strong base in the language, and being of Chinese descent allowed me to easily integrate myself in Xi'an, quite a different town from Shanghai or Canton, where you can find more expatriates.
When did you start your career at CBE Group and what was your job then ?
I began working for CBE Group in October 2014, as an IVB Project Manager. At that time, my job was to facilitate coordination between France and China, including export project monitoring : I was the link with the Directing Committee in France.
Today, you are China's Planning Manager, can you describe your job ?
I'm PMC, which stands for Planning Manager, and this position allows me to be in daily contact with the different departments of the company. To start with, we need to make a production planning, depending on the manufacturing means and the contract terms. Then, I have to constantly monitor the progress of the project, according to the other departments such as Purchasing, Quality or the Design Office in France. It's all about juggling with each other's constraints, in order to optimize production and make the right choices.
How do you interact with your colleagues from CBE Group France ?
In my position, I mainly interact with the Design Office, to know about their difficulties and their progress for each project. It allows me to communicate with the Chinese team and to adapt accordingly. Most of these discussions are through Skype first, so that we can make sure we clearly understand each other, and then we formalise by email. In my opinion, this allows us to make choices, to take decisions with the right context and it facilitates future exchanges.
What are the advantages and disadvantages of working with such a faraway country, both geographically and culturally ?
In the tunnelling industry, and even on a wider scale, things go faster in China. We can see it daily, and concerning CBE Group, it's obvious in the execution delay when the contract is signed. As a consequence, decisions and changes can be quicker in China, but France offers more stability for the execution of the project.
In my line of work, I think the main disadvantages are both communication, which becomes more complicated, and delays, which tend to increase.
CBE Group, tunnelling expert, offers you tailor-made solutions for the optimization of your project. Please contact us or ask us directly for a quote.