CBE Group exhibited at five shows during the first semester of 2019 and the Sales Team will conclude its marathon in June, with the RETC show in Chicago, United States. Just back from Naples where the CBE annual seminar was organised for the international agents, our collaborators leave in a few weeks for the last event of the early season.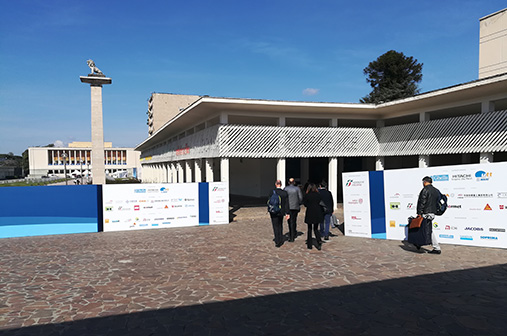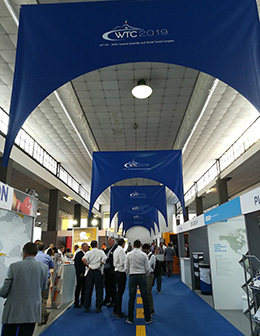 WTC 2019 meets CBE Group's expectations
This year, the WTC show happened in Naples, Italy, from May 6 to May 9, and CBE Group exhibited its skills and innovations once again among 200 tunnelling specialists. Visitors had the opportunity to meet and to exchange with keyplayers about their projects ; the CBE Group booth, located in the centre of the zone, benefited from a strong visibility during the event. The Sales Team notably showcased the latest innovations installed for the australian automated plants.
CBE Group gathers its agents for a sales seminar
For the second time since 2017, the company organised a seminar with all its international agents from Australia, Italy or Asia. During this seminar, the agents were able to exchange on their skills, experiences and daily challenges, as well as on CBE Group news to introduce current tunnel projects and those to come. This initiative was appreciated by all collaborators, and a renewal of this operation is in the works. The next appointment is already booked for WTC 2021, set to happen in Copenhagen, Denmark.
One last step for CBE Group : the RETC show in June in Chicago
CBE Group's presence in the US, in Chicago, will be the last of the season for the french company. CBE will exhibit at RETC from June 16 to 19 : with 200 exhibitors and 1,400 visitors coming from all over the world, the show will offer a promising end to a busy semester. For the first time, CBE Group will exhibit on its own booth at an american exhibition in order to welcome its clients and partners onsite. The Sales Team hopes to maintain its relationship with the country's market leaders, to confirm its presence on a territory where activity intensifies, and above all to carry out its current and upcoming projects.
CBE Group has been present in the United States since 1999 with the Detroit River Outfall project, and achieved 25 projects, among which the Alaskan Way tunnel in 2012. CBE Group presently provides concrete segment moulds for the Silicon Valley Clean Water project. Come and meet our team on booth 936 to share your tunnelling views, and learn more about how we can accompany you.
CBE Group, tunnelling expert, offers you tailor-made solutions for the optimization of your project. Please contact us or ask us directly for a quote.