North East Boundary Tunnel in the USA or the Dubai Deep Storm Water project in the United Arab Emirates are two of the new projects signed by CBE Group at the beginning of the year. As active as ever in China, CBE Group signed several onsite contracts, including the build-up of two automated plants and the supply of 26 sets of moulds for our client Group n°12.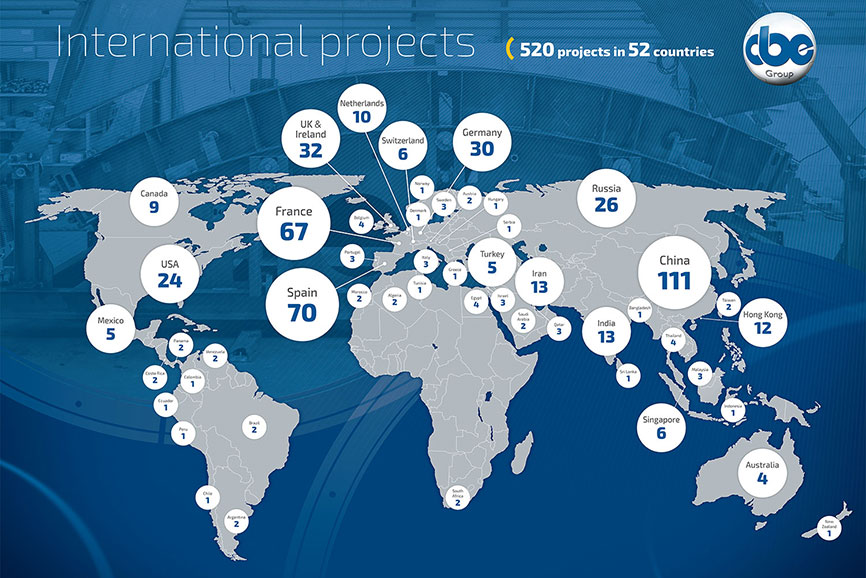 More international projects for CBE Group
This new year is also the occasion for CBE Group to update its numbers and to communicate on its ever-growing achievements: by the end of 2017, the company reached 520 projects and 200 automated plants produced and launched worldwide. More than 24,200 segment moulds have been produced through the years. CBE Group now counts 250 employees through its 2 production sites in France and in China.
CBE Group's success in China has led to an increase of technicians in the Design Office in France. Construction work has been ongoing for a few months, in order to create new offices to host these new resources, in charge of the creation of all of CBE Group's international projects.
CBE Group, a clear example of French expertise, achieves 95% of its projects worldwide.
Meet us on stand 146 at the WTC 2018 exhibition, in Dubai, from April 21 to 26.
CBE Group, tunnelling expert, offers you tailor-made solutions for the optimization of your project. Please contact us or ask us directly for a quote.