One year after the opening of the WATERVIEW tunnel in Auckland, New-Zealand, CBE Group makes the review of this huge project : the longest tunnel of the country (2.4kms) and the 10th largest in the world.
An automated plant and 40 moulds for CBE Group
The project begins in 2012 ; CBE Group is awarded the contract for the longest tunnel of NZ. The company sets up a carousel onsite in Auckland to ensure the TBM with a regular provision of concrete segments and to optimize the production for 5 years. For this project, the automated plant was also equipped with a vaccuum lifter set up on a formwork bridge. This bridge routed the concrete segments from the plant to the storage trolley, which brought them on the storage zone.
The carousel hasn't been CBE Group's only contribution, as the company also produced and delivered 4 rings of 10 moulds, each composed of 7 current concrete segments, 2 counter-keys and 1 key stone. The diameter of a ring in Waterview is 14 000 mm, which is one of the largest ever made by the company ; the largest ring diameter ever realized by CBE Group is 16 460 mm, for the « Alaskan Way » tunnel project in the US.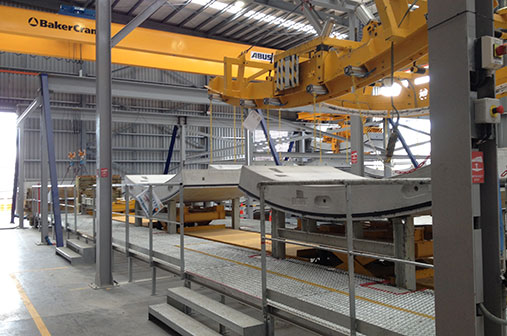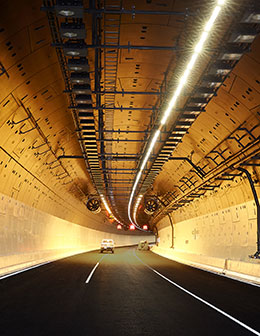 WATERVIEW, one year later
Since its opening, the bitube tunnel has been frequented by not less than 63 000 users per day. With a financial investment of 1.4 bn $, this project gains its spurs : the gain of time is massive (approx. 40 mn from one end to the other), users and inhabitants of the surrounding cities get better life conditions : less traffic on the national roads, less pollution and mostly less danger for walkers downtown.
CBE Group is delighted about this positive year as well as its collaboration with the WILSON group on this project. Dan WILSON, the Group General Manager agrees with us : "Wilson partnered with CBE Group for this historic New Zealand project, based on CBEs international track record for providing robust and technically sound moulds and equipment for large diameter tunnels. The project was a major success, in which CBE contributed professional and knowledgeable procurement, and design team along with top quality moulds and automation machinery combined with a proactive after sales team."
Other tunnel projects are set to happen in New Zealand, among which the « City Rail Link », which will become the most important railway project of the country as it will double the railway skills of Auckland, with a 3.45 km-long tunnel. Another project is the « Central Interceptor », a 13 km-tunnel for the evacuation of waste water.
CBE Group, tunnelling expert, offers you tailor-made solutions for the optimization of your project. Please contact us or ask us directly for a quote.