CBE Group signs its fourth american project with Traylor in one year. The CBE team is already in Los Angeles for the Westside 2 and 3 tunnel, they are extending their visit to prepare the Los Angeles Outfall project.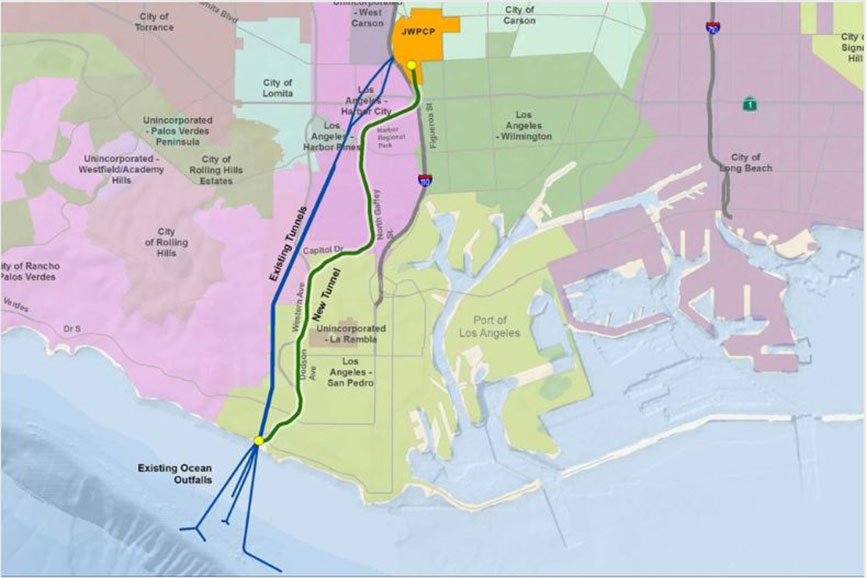 CBE Group proceeds with a new tunnel with TRAYLOR in the USA
After the SILICON VALLEY CLEANWATER project in Oakland and WESTSIDE 2 in Los Angeles in 2019, CBE Group and Traylor Precast LLC are working together again for the fourth time in one year. LOS ANGELES OUTFALL, an 11,25 km-long tunnel connecting the waste water plant of Carson to the existing ocean manifold structure at Royal Palms Beach, has just been signed for 10 segment rings and 1 carousel. This automated plant will be equipped with the robotic technology developed by the Research and Development Office of CBE Group.
The French SME has already begun the necessary studies to conceive the moulds and the plant : America is full of promises for the company's coming years.
A challenge for CBE Group
CBE Group has had to consider several major elements before sending its offer, among which the creation of a safer conveyance tunnel for effluents and with a sufficient capacity in order to close the two existing tunnels, built more than 50 years ago. Moreover, the Design Office had to pay much attention to the site's topography as the new tunnel will go through the seismically active fault zone of Palos Verdes.
A very specific post-tensioned segmental liner will be installed on the concrete segments, to guarantee the strength of the tunnel in case of a seism. This technique is used for the first time in the USA, and requires a particular conception of the segments. The Design Office is currently working on this issue.
CBE Group, tunnelling expert, offers you tailor-made solutions for the optimization of your project. Please contact us or ask us directly for a quote.