CBE Group introduces its new projects map updated for the new year 2020, with around 20 projects added of the company in 2019. Three new projects are coming in the United States and one more is in preparation in Australia.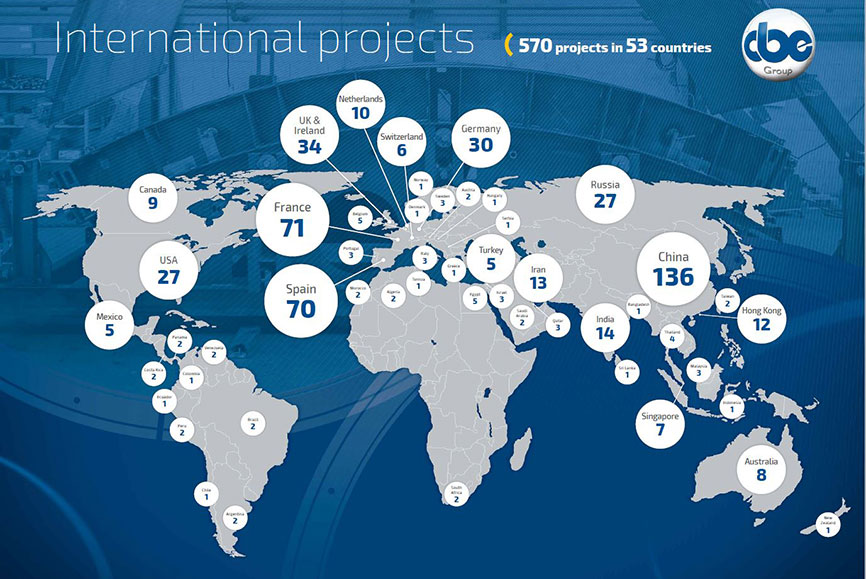 CBE Group's new figures
The French company, as always in the beginning of each year, focuses on its projects and the means deployed to carry them out.
Over 33 years, CBE Group has :
- participated in 570 projects worldwide
- in 53 countries around the globe
- provided 220 automated plants
- produced 26 800 segment moulds
All in all, for 2019 :
- 19 projects have been awarded to the French company
- 8 carousels installed
- 1 001 segment moulds manufactured in our two construction sites in France and China
In 2019, CBE Group has been awarded with 3 tunnel contracts in the USA ; the French company hadn't worked with its long-time partner TRAYLOR since 2015. A third Australian project was alloted to CBE Group in 2019, after WEST GATE and MELBOURNE METRO, both awarded in 2018. More information will be coming in the next months.
It is on a positive note that CBE Group is starting this new year 2020, by winning the MULARROYA project for the construction of a dam and a diversion tunnel in Spain. The company will provide 10 sets of moulds for the achievement of this beautiful project.
CBE Group, tunnelling expert, offers you tailor-made solutions for the optimization of your project. Please contact us or ask us directly for a quote.