After a year in 2020 marked by a demanding international environment, CBE Group begins 2021 with great projects to come. The French company has produced more than 27,000 segment moulds since its creation, and doesn't intend to stop there !
2020, an efficient year for CBE despite the health context
A tunnel project takes years to happen : while preparing its production planning, external elements need to be taken into account, when possible. This year, no one could have foreseen the numerous surprises which presented themselves.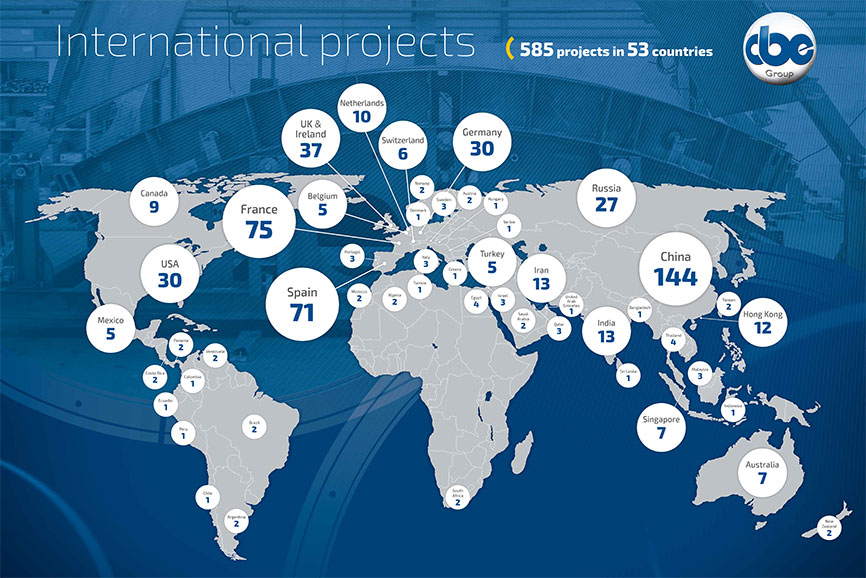 Based on its 34-year experience, CBE was able to show its resilience and adaptability. And despite a very complicated health & international context, several key projects were achieved on time in 2020 : manufacturing small-diameter moulds (3,3m) for the MULARROYA project in Spain, delivering and setting up a carousel and moulds for the CITY RAIL LINK tunnel in New Zealand, or commissioning a plant in PORT-LA NOUVELLE, France, for the APS brand.
CBE has also been hard at work for several months now on two of the biggest infrastructure projects in Europe : GRAND PARIS in France, and HS2 in England. The set up of our plants for Parisian metro line n°16, Lot 2 is well under way ; for HS2, the C1 installation was almost completed, and advancement for the North lot is very much in progress.
Achieving project management on CBE's British projects was made possible because the company respected the health rules imposed by the country, as with Australia or the United States where our contruction-supervisors were eventually able to travel.
New tunnel projects to come in 2021 for CBE
The year 2021 opens with new projects ahead, with orders coming from GRAND PARIS for metro line n°18, or the HAMPTON ROADS BRIDGE TUNNEL in the United States, a project with moulds of a wide diameter : 13,5m. CBE Group has also been hard at work on a carousel for the SNOWY project in Australia, in Cooma. Other equipment should be sent there soon.
For Thibault Faucher, CBE Group's Sales Director, « the underground world remains active despite the current health situation. Tunnel projects are sometimes postponed but stay relevant, and everyone hopes that we will start again with a normal activity as soon as possible. Great projects are set to happen in 2021, and we can't wait to be part of it. The entire CBE team remains at your service for any of your inquiries, at present or in the future ! »
CBE Group, tunnelling expert, offers you tailor-made solutions for the optimization of your project. Please This email address is being protected from spambots. You need JavaScript enabled to view it. or ask us directly for a quote.