With 600 tunnel projects achieved worldwide since 1987, CBE Group confirms its expert status in the underground world. These past years, numerous projects have been launched in Asia, in North America or Oceania. Europe isn't left out, notably with 2 projects signed in Norway since 2020.
A first Norwegian contract for CBE in 2015
The FOLLO LINE project opened the way in 2015 : CBE Group installed three carousels and delivered 144 moulds to its client ACCIONA INFRAESTRUCTURAS ANS GHELLA. The scope of this project, a high-speed train linking both the cities of Oslo and Ski, allowed the French company to bring out its expertise and technicity.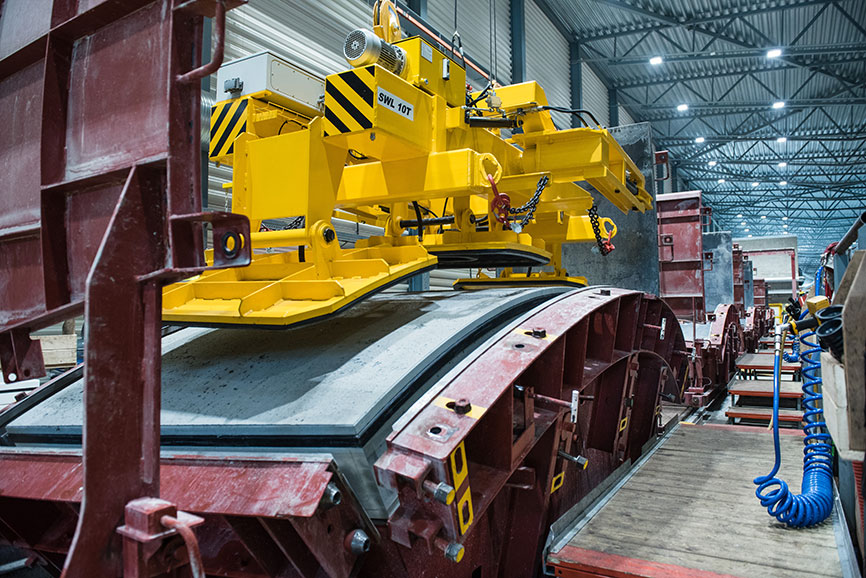 70 moulds ordered from CBE for E5 – RÅVANNSTUNNEL
In 2020, CBE Group worked again in the country for one of its clients. In 2021, an order for 70 moulds came along and was signed with SKANSKA, for the achievement of the E5 – RÅVANNSTUNNEL project. This raw water treament and delivery tunnel will link Oslo to the municipality of Lier. A fresh water intake in the Holsfjorden lake, located east of Lier, will guarantee a sufficient supply of drinking water for Oslo, should technical problems happen with the existing water distribution and water supply. Drinking water will be delivered to a new underground water treatment facility, located west of Oslo.
These Norwegian projects confirm the constant interest coming from European construction companies for the French midcap company, which signed other great projects in Europe, such as Grand Paris or HS2.
CBE Group, tunnelling expert, offers you tailor-made solutions for the optimization of your project. Please This email address is being protected from spambots. You need JavaScript enabled to view it. or ask us directly for a quote.