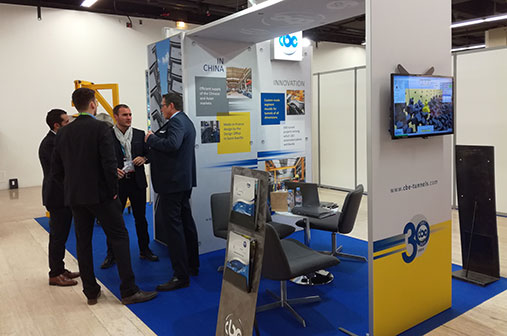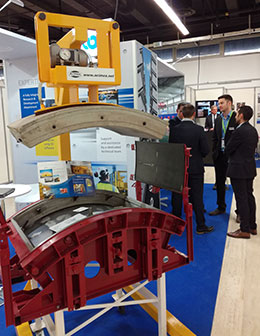 CBE Group participated in the annual AFTES event, "Association Française du Tunnel et des Espaces Souterrains" (French association of tunnelling and underground spaces), from the 13th to 15th of November 2017, in Paris. The company also celebrated its 30 years during the event.
The AFTES is the French largest tunnelling congress, it gathers the different actors of the industry. It allows those actors to exchange spaces and to discover the new technologies used in a tunnel project. It also promotes the underground spaces and their roles in the development of modern cities. CBE Group met its clients and partners at the event.
Several majors companies were expected to show : 2017 is indeed a special year and marks the recovery of the worldwide activity in the tunnel industry. Urban planning problematics are becoming more and more complex, especially in high density urban spaces. In cities drown in flows (traffic, transports…), the underground spaces are providing new solutions.
The AFTES is an important event for the company, which always took to heart to thrive in its country of origin, country in which the company realized its first project, the Channel Tunnel, in 1987. The French SME is today an international actor in the tunnel industry, among its most recent projects, we can find: Moscow Metro (Russia), Grand Paris Ligne 15 (France), Beijing Metro (China), Mumbaï Metro (India) and Hinkley Point (United-Kingdom).
CBE Group welcome its customers on its stand to answer all the questions they had on the design and production of segment moulds and automated plants. CBE Group also invited its international agents on its stand.
CBE Group, tunnelling expert, offers you tailor-made solutions for the optimization of your project. Please contact us or ask us directly for a quote.