Projects have multiplied for the French company despite a slow start in 2019 for the tunnelling sector. CBE Group took advantage of this period to prepare the recovery, and is now ready to answer the growing demand.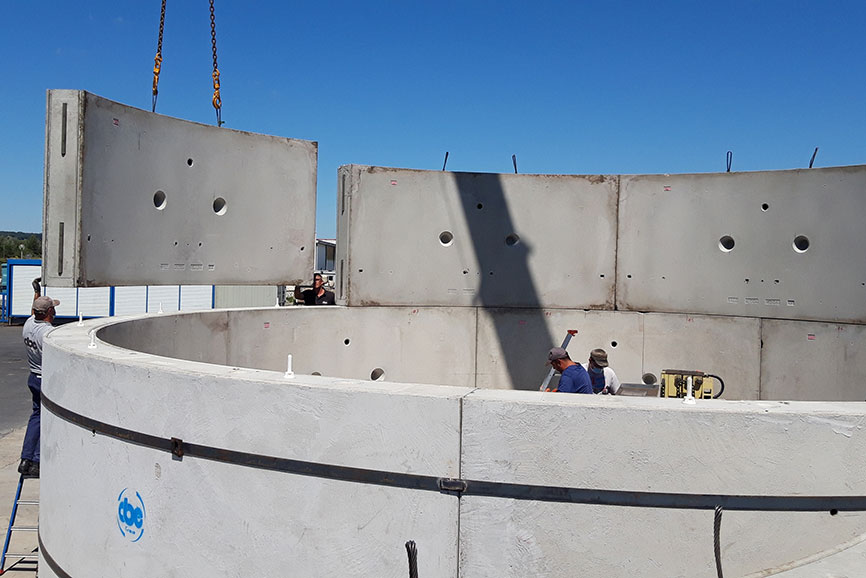 Various projects for CBE in the United States and Europe
A dozen of new projects has been signed with CBE Group on the year 2019/2020 ; the United States and Europe have been particularly productive, as the company is working on at least 9 tunnelling projects in these two regions.
In the last few months, 3 CBE carousels and 28 segment rings have been ordered in the United States for 4 different projects : Westside 2, Westside 3 and lately for Los Angeles Outfall, all in Los Angeles ; one last project, Silicon Valley Cleanwater in Oakland, also received the 8 rings ordered in 2019.
In Europe, the CBE team worked hard on the HighSpeed 2 project, where an automated plant, delivered with moulds, is currently being installed. In July 2020, the company signed the contract for the « Bromford » lot of the HS2 North project.
CBE Group also remains active on national territory, as 2 carousels have been installed for 2 lots of the Grand Paris Line 16 project, in France. It's the fourth carousel provided by the company since the beginning of this enormous project in 2017.
Early 2020, 10 segment rings have also been delivered in Spain for the Mularroya project.
Australia and New Zealand, a new playground for CBE
CBE Group is back in New-Zealand for the first time since the Waterview project in 2012, to install a carousel and provide moulds for the City Rail Link project by the end of 2020.
Not far away from there, the French company also pursues its implantation in Australia, with the Snowy Hydro project won in 2019 and located between Melbourne and Sydney. A very complete offer has been signed : a double-carousel with robotics, and 10 segment rings provided with the CBE traceability system.
More tunnel projects to come
After a successful year full of new projects, our Sales Team is still in discussion on other incoming projects despite the worldwide sanitary context, notably for the « Long Itchington » lot of the HS2 project in the UK. The company expects to maintain its place on the tunnelling global podium and puts all of its means to best meet the market's demands.
CBE Group, tunnelling expert, offers you tailor-made solutions for the optimization of your project. Please contact us or ask us directly for a quote.